17:30, 24 December 2008
531 views
First Russian Mobile Banking Mini-Office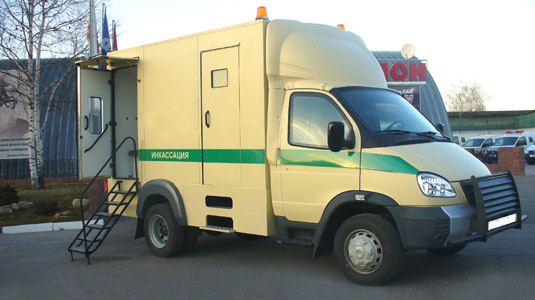 INPAS Company supplied administration of one of the regions of Russian Federation with the first mobile mini-office of bank cash operations. This is the first experience in Russia when mobile mini-office of bank cash operations is bought by regional administration and assigned to a bank with the purpose to provide financial services to citizens living in remote districts of the region.
Poor accessibility to bank facilities in remote regions influences dramatically development of Russian small towns and villages as a whole and slows down development not only of agricultural sector but also small private business sector. Internet and mobile banking is still a novelty in rural regions, opening of traditional bank branches is not cost-effective, therefore mobile mini-office of bank cash operations is the only solution which allows to organize retail bank service in remote Russian regions with minimum expenses. One specialized car allows to service regularly from 5 to 20 small towns or villages.
Mobile mini-office of bank cash operations agrees with Central Bank of Russia's instructions. This special car is certified under 2nd security level, and has received approval of the car type. GAZ "Valdai" adapted to hard accessibility regions is well used as the best recommended platform for such purposes.
Tweet