14:34, 8 May 2009
323 views
INPAS Company at the Second Interbank Summit in Yerevan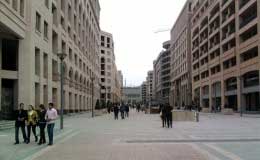 On April, 28, 2009, the Second Interbank Summit has taken place in Yerevan, it was organized by INPAS partner companies – "MTD" LLC and "Smart-Tech" LLC.
INPAS has carried out presentations on VeriFone products and solutions. There were representatives of 15 main banks of Armenia, suppliers of technological solutions in the acquiring market and representatives of a National processing centre ArCa (Armenian Card).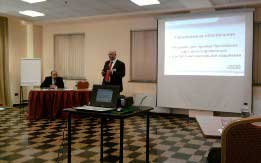 Vladimir Saurin, Department of regional development has presented INPAS Company and a line of VeriFone equipment. Software products and newest acquiring solutions, self-service payment kiosks, and also innovative terminal Mx870, have been presented by Regional representative of INPAS in Georgia Mr. Tariel Tavartkiladze.
All presentations have attracted genuine interest from seminar's participants and guests. There were discussions and questions on the presented products, on prospects and the future plans of the Company. Currently a number of INPAS solutions were successfully tested together with local partners or are under test works at the moment. Despite difficult and economically critical time, positive mind and aim-oriented attitude of representatives of the Armenian banks and partners give all grounds for an optimistic forecast for development of acquiring business in this hospitable country.
Tweet