10:03, 3 March 2016
2620 views
PLUS-Forum «Online & Offline Retail 2016": one month before the start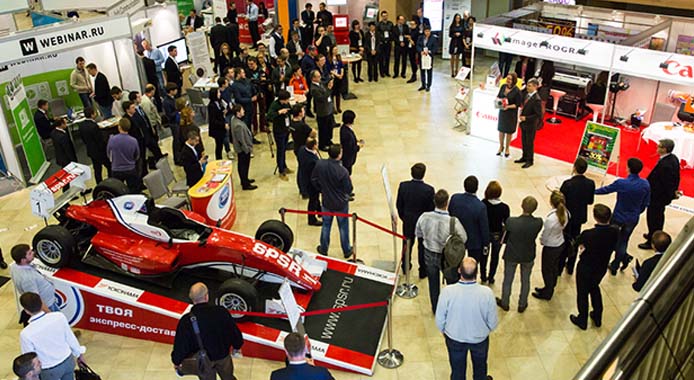 We are pleased to inform that the 3rd PLUS-Forum «Online & Offline Retail 2016» organized by the Retail & Loyalty and PLUS Journals will be held at Sokolniki Convention&Exhibition Centre in Moscow on 4-5 April 2016. The event is dedicated to the analysis of the prospects for retail and e-commerce development in Russia, the CIS and other countries.
The speakers who have recently confirmed their participation in the PLUS-Forum are the following:
Lyudmila Bokova, Member of the Federation Council of the Federal Assembly of the Russian Federation, to report on the topic "The policy of state regulation of the retail market: do the state and business hear each other?"
Alex Vassiliev, General Director for Logistics and Services, JD.ru Russia
Sergey Malyshev, Deputy General Director for mail-order business and express delivery, Russian Post
Sergey Sarkisov, Board Member of National Association of Chain Retailers, Vice-President of Novard Group (Econika), to report on "Rebranding as a tool of achieving higher efficiency in crisis"
Lyudmila Novichenkova - Marketing Communications Director, Synovate Comcon, to present a report: "Small pleasures, or How to keep Consumer Loyalty in a Crisis. What we can learn from the crisis of 2014-2016."
Kino Kwok, General Manager, TradeEase, to present a report: "Cooperation of Russia and China in cross-border trade."
Alasdair Lennox, Creative Director at FITCH, to present a report: "Retail Experience. Diagnostics and proved solutions."
Maxim Shelukhanov, Online Marketing Director, Tehnosila, to present a report: "Omnichannel model in retail. Solutions and case studies."
Galina Yashchuk, Marketing Director, Azbuka Vkusa, to report on Loyalty Programme 3.0
Denis Shulga, Director of Logistics for Big Formats, X5 Retail Group, to report on IT-solutions for effective warehouse and logistics management
Yegor Lan'ko, Director of Distance Selling and Digital Marketing, Azbuka Vkusa, to present a report: "Launch of express menu– business case. Innovations and life hacks."
Armen Manukyan, Project manager, Achan online store, to present a report: Western e-commerce. Specific features and functionality that worth adopting."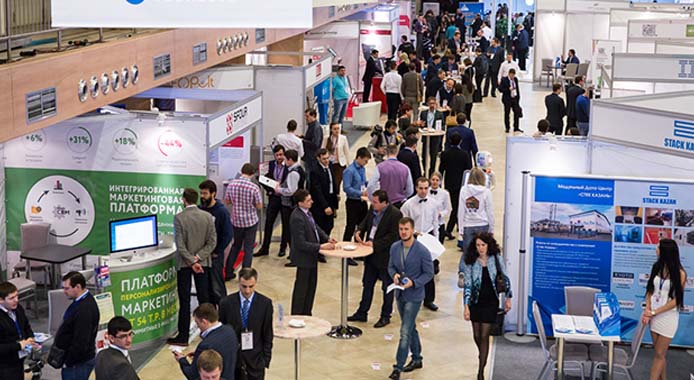 Along with the appearance of new speakers and relevant topics in the PLUS-Forum conference programme, the list of companies that joined as event partners and sponsors has broadened. The following companies have joined recently: Datalogic, DEEP 2000, Tele2, Gamma-Centre, CTI, Europeum, CardSmile, METRIC, CASHOFF, SweetCards.
As you know, the best way to promote the technology designed to improve our lives is to use them by ourselves to the greatest possible extent of efficiency.
That is the task set before the PLUS-Alliance team when launching Forum Landing Page, a new Forum website at oor.plus-forum.com. Now all the key information about the upcoming event is available on the same page!
The new PLUS-Forum website has become much more convenient for visitors: here you can easily find and receive all the necessary information about speakers, programme, partners and sponsors, as well as an overview of the PLUS-Forum.
The information support to the event will be provided by the following web-portals: 1prime.ru, bankir.ru, begun.ru, goodsmatrix.ru, HoReCa.ru, hotwork.ru, kdm1.ru, magazine.gasad.ru, mall-consulting.ru, new-retail.ru, oborud.info, offshoreview.eu.
It is not without reason that the market participants show such a great interest in the event. April PLUS-Forum will bring together leading Russian and international top experts in online and offline retail, owners, top managers and specialists of retail chains, food, non-food, DIY, fashion, HoReCa operators, online stores and banks from Russia and the CIS, representatives of airlines and insurance companies, vertically integrated oil companies, tour operators, vendors of hardware and software solutions and others.
More detailed information about the April PLUS-Forum topics can be found at oor.plus-forum.com, the official website of the event, where online-registration for the PLUS-Forum 'Online & Offline Retail 2016' is open.
The Steering Committee informs that for employees of retail chains, online-stores, airlines, tour operators, fuel stations and government agencies registered before 21 March, 2016 the participation and delegate package are free. For those registered after 21 March, 2016 the participation fee shall be RUB2,500 (to be paid by bank card on site).
For employees of banks, businesses, non-bank credit institutions, etc., the participation fee is RUB24,900.
Stay up to date, following us on the Retail-Loyalty.org information portal and oor.plus-forum.com, the official website of the event, where you can get more detailed information about the April PLUS-Forum "Online & Offline Retail 2016".
Tweet