14.03.2018
Moscow, Sokolniki Congress & Exhibition Centre
5th International PLUS-Forum "Online & Offline Retail» 2018
Organizer
Organizer Retail & Loyalty
The 5th International PLUS-Forum "Online & Offline Retail 2018" to be held in Moscow on March 14-15.
 The Forum in 2018 will focus primarily on the prospects for cooperation between banks and retailers in the areas of lending, acquiring services, collection services, implementation of programs to support the Russian manufacturer, as well as the development of various segments of the retail industry and the payment market in general, including offline retail and e-commerce.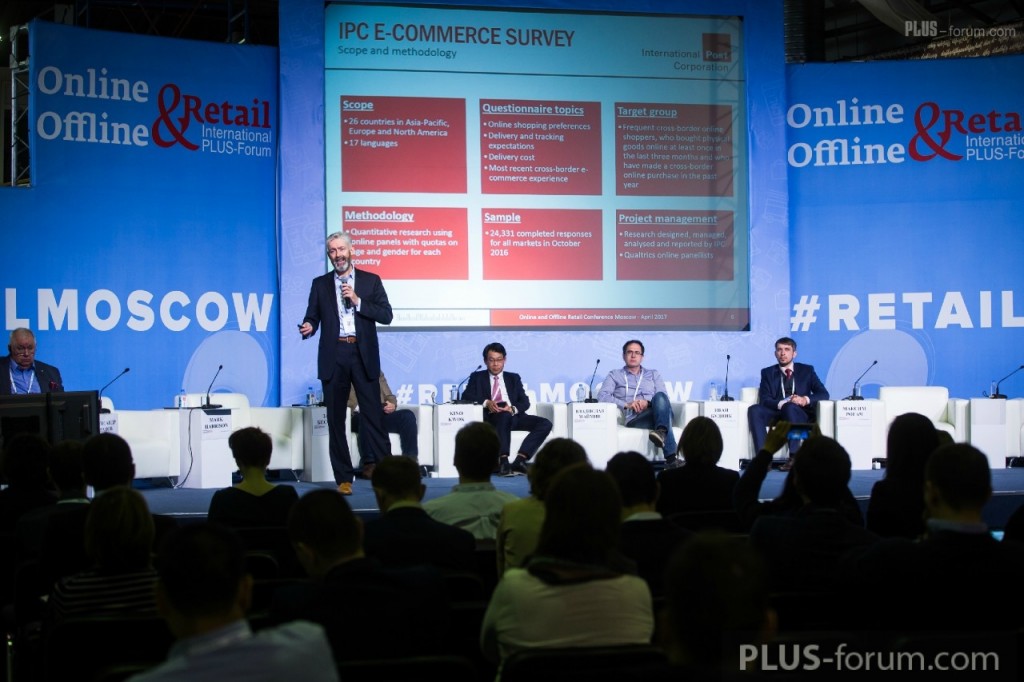 The following topics will be discussed:
- Retail 2018: new leadership strategies. Successful cases. The opinions of top managers and strategists
- Offline retail chains: a battle for traffic
- E-commerce: how to survive in modern conditions. Business models, technologies, barriers
- A place on the shelf: factoring as a supplier's chance   
- State regulation and self-regulation in retail: interaction of retail chains and suppliers
- Cross-border and domestic e-commerce in Russia: problems of fair competition and state regulation
- Banks and retail: new formats of interaction. Retail chain as a channel for banking products cross-sales
- Acquiring services at the present stage
- Technologies and retail. Investing in IT as a today's requirement 
- Loyalty and marketing in modern retail. Revision  of values
- Supply chain management, fullfilment and logistics. Fundamentals of success
- Self checkout, vending and other self-service systems: novelties, cases, concepts
- Law 54-FZ: a new wave
- Design of retail chains: integration of navigation systems and POS materials into the store space
- Integrated security of a retail object: from warehouse to counter
- Cash collection and self-collection, optimization of cash circulation cycle: looking up to leaders
- And many more
The PLUS-Forum will bring together over 1200 professionals.
The Forum will be attended by:
- Leading experts in the online and offline retail
- TOP managers directly involved in the elaboration and making of decisions regarding the projects implemented by FMCG-operators and online stores
- Bankers from the Russian Federation and the CIS
- Representatives of airlines, insurance companies, gas stations, FMCG and tour operators
- Vendors of equipment and software solutions for the retail sector
- Vendors of related  products and services (communications, video surveillance, logistics, etc.), integrators
- and other entities.
We invite speakers and vendors to participate in the event! To inform us about your decision, please write at: konstantin@plusworld.ru or call +7 925 005 40 05 (Konstantin Grizov, Deputy Chairman of the Steering Committee).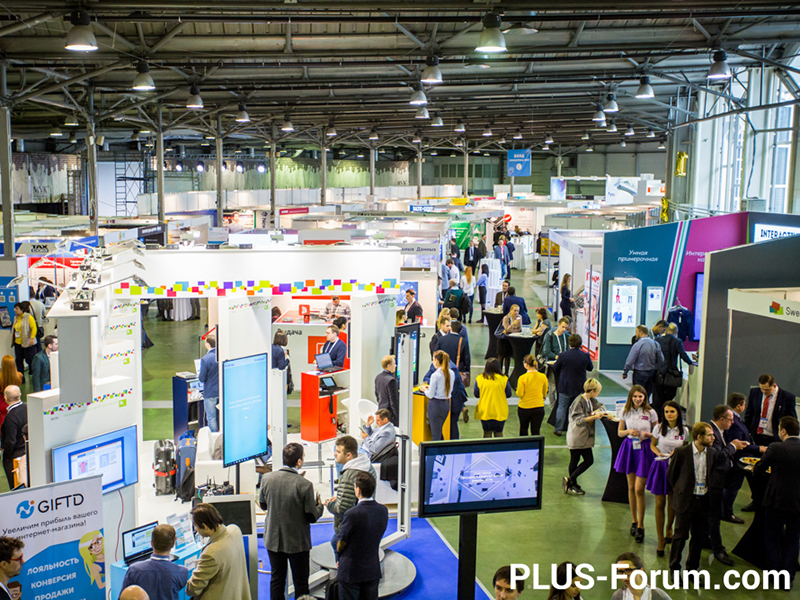 Alongside the PLUS-Forum conference, the most representative annual exhibition of specialized equipment and technologies from leading Russian and international companies will be open.
A successful combination of the exposition and the conference on a large-scale value will allow you to join the cutting-edge retail technologies and keep up with the latest achievements in this field. You will get a rare opportunity to visually assess the real success of each of the solutions by the example of relevant business cases. You will learn how these innovations can be integrated into your business most efficiently.
Feedback from the delegates of the 4th International PLUS-Forum "Online & Offline Retail 2017" shows that participation in the Forum is first and foremost an excellent opportunity to understand and discuss the main trends in the retail and e-commerce.
You can get registered as a delegate here. Hurry up, limited number of seats available!
We remind that participation is free of charge for employees of the following organizations:
 - retail chains,
- online stores,
- airlines,
- tour operators,
- filling stations,
- FMCG manufacturers,
- HoReCa operators,
- government agencies.
 You can learn about the previous, 4th PLUS-Forum "Online & Offline Retail 2017" from our Forum materials, photos and videos.
Official Forum hashtag #retailmoscow 
Tweet