17.06.2009
PCI Tallinn "PCI Compliance in the Pan-Nordic and Baltic regions"
Organizers of the Event: AKJ Associates Ltd
Topic of the Conference: PCI DSS Compliance in Ukraine, securing the card payment environment
Venue: Radisson SAS, Tallinn, Estonia
Website:www.pci-portal.com/
Premium Media Partner: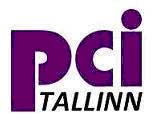 As you may be aware PCI DSS (Payment Card Industry Data Security Standard) is a set of comprehensive requirements designed to improve protection of credit card and card-holder data at each stage of the transaction chain. *
Visit the website for more information
PCI Tallinn 2009 is the only independent PCI event where your organisation can engage with card brands, payment processors, payments service providers, QSA, ASV providers, independent consultants, merchants and the top software solution providers in the region. The event will bring together a spectrum of interested parties from Finland, Sweden, Norway, Denmark and Baltic States to discuss challenges in the adoption of the PCI DSS.
Confirmed speakers include:
- Mats Henriksson, Senior Vice President, PAN Nordic Card Association
- Steve Wilson, Head of PCI DSS Compliance, Visa Europe
- Shane Balfe, PCI Technical Director, Visa Europe
TBA from LogLogic, Trustwave and many more leading organisations.
Join us andwill help you:
- Gain a better understanding of PA DSS / PCI DSS requirements
- Learn how other organisations are approaching Card Security Standards
- Help you protect your organisation's assets and strengthen consumer confidence
- Learn about successful PCI Compliance practices
- Transform the PCI project from a cost centre to a profit centre...and much more...
A minimum of 150 delegates will hail from a variety of job functions:
> Board Members and Top Executives (CEO, COO, CISO)
> IT and IT Security
> Group Security & Fraud
> Internal Audit and Investigations
> Compliance & Regulatory Affairs
For more information about the event as well as how to register your place please visit the event website or contact Gedimina Laucyte
Gedimina Laucyte
PCI Project Manager
AKJ Associates Ltd |
27 John Street
| London | WC1N 2BX | UK
Phone: +44 (0) 207 430 1486 | Email: gedimina.laucyte@akjassociates.com
* The standard (PCI DSS) was developed by the founding payment brands of the PCI Security Standards Council, including American Express, Discover Financial Services, JCB International, MasterCard Worldwide and Visa Inc., to help facilitate the broad adoption of consistent data security measures on a global basis.
Tweet