Public Transportation Payment and Management Solutions from VeriFone
14.07.2009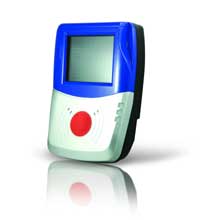 On June 8, 2009, VeriFone Holdings, Inc. (NYSE: PAY) exhibited the breadth of its payment and management solutions for public transportation at the Mobility & City Transport Exhibition of the International Association of Public Transport (UITP) World Congress and Exhibition here (Booth 1D314).
VeriFone is exhibiting a broad slate of products and management solutions spanning automated fare collection, taxi payment and media systems, ticketing and card loading, and dispatch and fleet management.
"Payment is at the hub of public transportation systems and transit authorities are leveraging the emerging contactless payment technology to drive system modernization efforts," said Soner Casur, Vice President & General Manager for VeriFone South East Europe, "VeriFone is utilizing is industry-leading payment expertise to develop the most comprehensive and integrated components and end-to-end management solutions for public transport environments."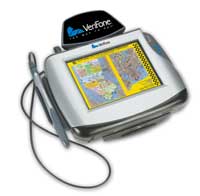 VeriFone has deployed transportation systems around the world, from Istanbul to Singapore to New York City, and supports both EMV and non-EMV bank-issued cards as well as closed-loop cards, such as MiFare cards. It is utilizing the UITP venue to bring together its complete public transportation portfolio for the first time, displaying product and management solutions that include:
Automated Fare Collection – VeriFone's solution enables municipalities to operate fully automated payment utilizing contactless payment for various modes of transport, integrating with back-office information systems as well as the systems employed by banks, dealers, government offices and transport companies.
Integrated Taxi Payment and Media – VeriFone has deployed more taxi management and payment solutions worldwide than any other vendor, ranging from taximeter-based integrated card processing systems to individual and payment wireless solutions. Passenger Information Monitors support the delivery of entertainment, directory and multimedia information for passengers, as well as location-based services.
Ticketing and Card Top-Up – Unattended self-service solutions from VeriFone make it easy for passengers to purchase and reload cards. More than 2,000 systems deployed by VeriFone support high-volume usage and enable realtime data mining, pricing and revenue controls.
Fleet Dispatch and Management – VeriFone's integrated dispatch and management solutions enable fleet operators and municipalities to more efficiently direct taxis to the areas where they are most needed. With GPS and GPRS communications tracking movement, checking fuel levels and monitoring revenue, VeriFone's solutions increase productivity while improving productivity and customer service.
End-to-End Information Management – Complete systems development services specifically geared to transportation solutions, including requirements analysis, systems design, project management, development and integration.
Journal:
PLUS Journal 6 (146) 2009
Tweet